A Great Way To Help
Grow Your Money.
No matter what you need, Cinfed can help you find the best way to save and reach your financial goals.
Take a look at all the exclusive rates we have to offer to Cinfed Members.
A few ways we can keep you saving:
PERSONAL SAVINGS ACCOUNTS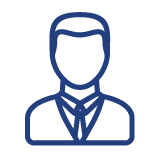 Main Share Savings Account
A Main Share Savings Account grants you a start to something great (and rewarding). With a main share, not only do you gain a savings account, you can also start taking advantage of the many products and services Cinfed has to offer. Yep, it's just that easy! Take advantage of Early Pay when you set up direct deposit. View Current Rates.
Requirement: $5.00 minimum balance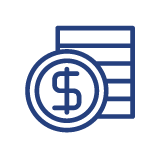 Super Share Savings Account
A Super Share is a Main Share with a little more muscle. This account works just like a Main Share but offers a higher APY1 so you get a little more bang for your buck. If you regularly keep $2,000 or more in your Main Share, a Super Share may be right for you! View current rates.
Requirement: $2,000 in Main Share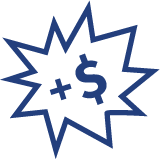 Kasasa Saver® Savings Account
Exclusive to our members with an active Kasasa® Checking Account. This nifty little add-on allows you to earn a higher rate, plus it's a great place to store those Kasasa rewards! View Current Rates.
Requirement: Kasasa® Checking Account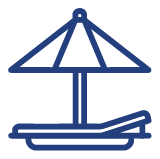 Great Occasions (GO) Savings Account
Perfect for saving for a particular item or event. Planning a wedding? Wanting to go on a nice getaway? You can schedule automatic deposits and stay focused on reaching your goals. View Current Rates.
Requirement: $5.00 minimum balance
Christmas Club Savings Account
When the holidays roll around, you may be worried about finding the perfect gift but you won't be worried about your budget. With a Christmas Club Account, you'll earn dividends effortlessly as you save throughout the year. Funds are disbursed on Oct. 1 each year — just in time for shopping! View Current Rates.
Requirement: $5.00 minimum balance

Rockstar Savings Account for Kids
By joining the Rockstar Saver Savings Program, your child will receive a Cinfed Membership and a dividend-earning youth savings account with no monthly fees! Open to children ages 5-14.
Connect their account to our mobile app to teach them money management basics - like monitoring their account balance and completing transactions. Plus, have the ability to link a checking account to their savings for additional hands-on experience.
Rockstar Rewards:


Prizes every 10th deposit
Birthday card and deposit voucher
Rockstar Newsletter with saving tips and contests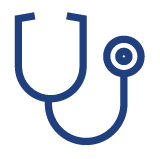 Health Savings Accounts (HSAs)
A Health Savings Account (HSA) may be the solution for managing your medical costs. The funds can accumulate in your account and be used to pay for qualifying doctor visits, prescriptions, and dental check-ups. View more information.
CERTIFICATES

With a Certificate, you can choose from terms ranging from 3 to 60 months, depending on your plans and needs. Your rate will be locked in for the term of the certificate. View current rates.
Jumbo Rate Bonus!
Enjoy a 0.15% bonus on certificates with a balance of $50,000.00 or greater for 24 months and longer terms.
Requirements: $500 minimum balance. Penalty for early withdrawal.

Smart30 Certificates (30 Months)
A certificate with a twist! Smart30 certificates are great for people who are just getting started saving. With the one time penalty-free withdrawal, you don't have to worry about your money being tied up if a life surprise happens. Plus, you can keep adding funds to it as you go! View current rates.

Requirements: Minimum $50 opening deposit. One per social security number. Only one penalty-free withdrawal. Max. deposit of $20,000. Member must wait 6 months to open a new Smart30 after closing one prior to maturity.

5.00% APY¹ 15-month Certificate.
Limited time offer!
5.00% APY¹ on 15-month Certificate. Act now to get this great rate!
Requirement: $500 deposit. Penalty for early withdrawal. Certificate will auto-renew for 12 months when term expires.
IRAs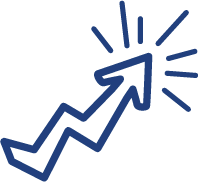 Looking for a high-yield fixed rate retirement option? Need to rollover a 401(K)? Want to transfer an IRA?
13-month IRA certificates can be a solution for you:
| APY1 | Balance |
| --- | --- |
| 4.25% | Below $100,000 |
| 4.50% | $100,000 or above |
You can make additional contributions to increase the value at any time.

Earnings on balance are tax-deferred
Tax deduction for qualified tax payers
Required distribution at age 70 1/2
Earned income required
$100 minimum deposit unless initiating a rollover or transfer

Earnings on balance are tax-deferred
Tax-free distributions (must be a qualified distribution)
No required distribution
No age limit
Earned income required
$100 minimum deposit unless initiating a rollover or transfer
Three Easy Ways To Sign Up For A Savings or Certificate Account:
We've Got You Covered With Insured Savings.
Your share accounts are insured up to $500,000 and your retirement accounts are insured up to $500,000 at Cinfed Credit Union. This exceptional level of coverage is attained through a combination of federal insurance provided by the National Credit Union Administration (NCUA) and private insurance by Excess Share Insurance Corporation (ESI).
For more information about ESI, visit their website at http://www.excessshare.com or browse our Forms & Disclosures.
1 APY= Annual Percentage Yield. The National Credit Union Administration federally insures all our savings accounts.