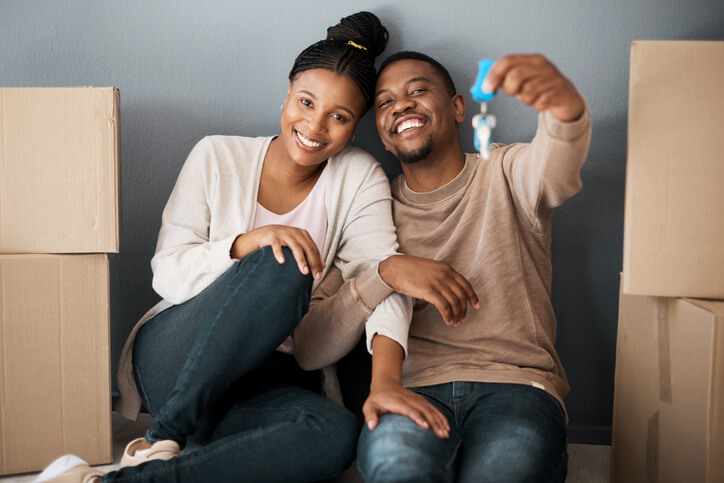 Welcome to the home buying journey!
As with any journey, you have your destination in mind – and it's Cinfed's goal to help bring you home!
Our Mortgage Team listens to you and serves as your partner throughout the process. We have the experience to answer all your financial questions along the way and customize a plan to fit your needs.
Feeling Prepared & Confident
Feeling great about your home starts with being confident about your finances. The Federal Home Loan Mortgage Corp., better known as "Freddie Mac," works with lenders around the country to make housing more accessible and affordable, particularly for first time home buyers.
Freddie Mac created an online course, Homebuyer U, that explains the process and takes you through it step by step. It can answer many of your questions and concerns before you even get started – and when you're well-informed, it increases your confidence and peace of mind! Topics include:
Introduction to the Homebuying Process
Your Credit and Why it's Important
Finding a Home and Closing on a Loan
First time home buyers working with Cinfed Mortgages are required to take the course and provide the certificate of completion prior to mortgage loan approval. You can take it either before or after your initial application. Since it's an online course, you can proceed on your own timing at your own pace.
Feel free to reach out to the Cinfed Mortgage Team for personal answers to any questions.
Questions about other topics related to your personal finances? Visit the Cinfed Financial Education Center for free information, 24/7.
To get the mortgage approval process started, you'll need to collect some documents:
Proof of income: W2 forms, federal tax returns, pensions & social security, any rental properties
Proof of assets: statements from checking & savings accounts, retirement savings, other investments
You can start the application process by clicking the link below – just complete the form and you can upload your documents. Still have questions? Contact the Cinfed Mortgage Team by email at mortgageoriginating@cinfed.com or by phone at 513-333-6337.