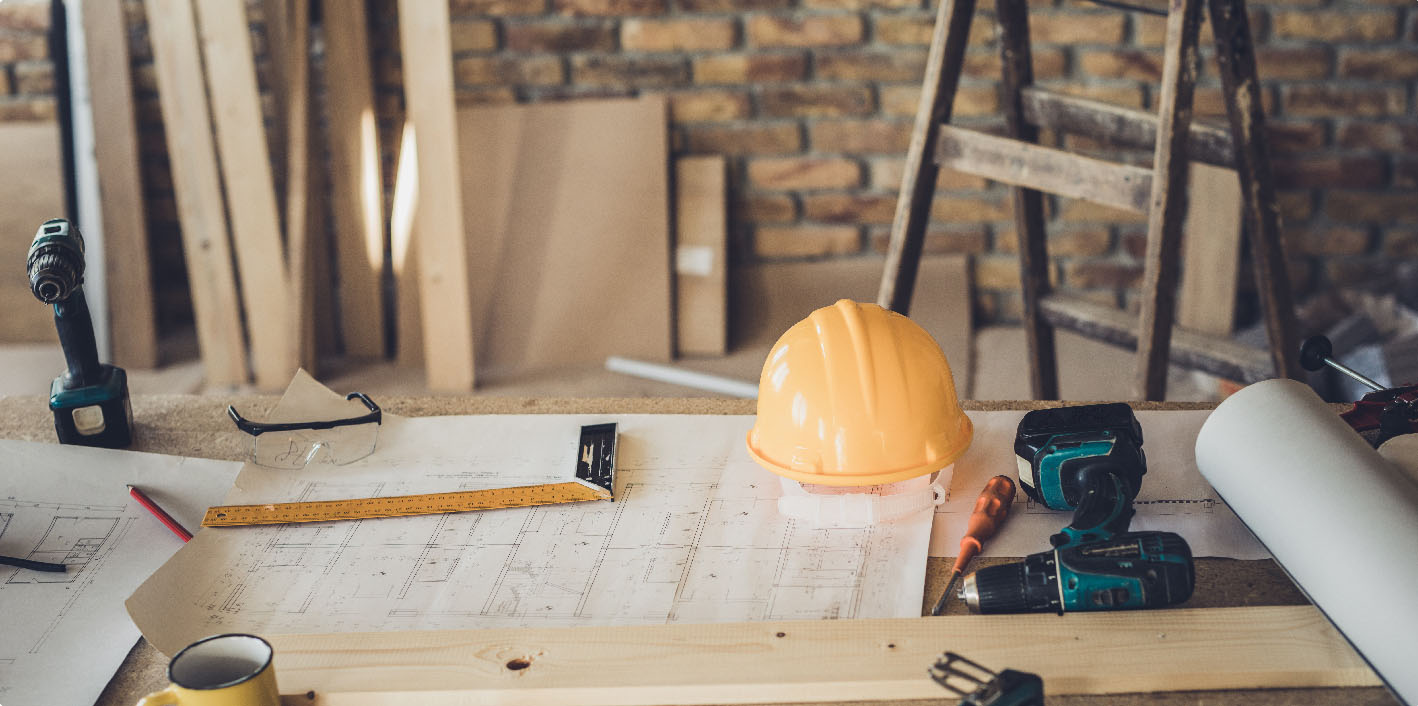 Helping You Build Your Dream Home.
A Cinfed Construction Loan is the perfect solution to financing the remodeling or building of your new home.
How A Construction Loan Works:
Your Cinfed Loan Options:
We currently offer two loan options for borrowers in the construction stage of their homebuying journey. All situations are unique to each homeowner. We will work with you to determine a loan term that is best for your budget and home ownership goals.

A construction-permanent loan is used to cover the construction costs for your new home, and is converted into a permanent mortgage once construction has been completed. With a one-time closing, our construction-permanent loan eliminates the additional closing costs and time you would otherwise spend creating a new mortgage.
5/1 ARM*, with a term up to 30 years
Interest only for the first 12 months
Option to refinance

A construction-bridge loan combines the equity in your existing home and the subject value of your new home is used as collateral to fund the construction of your new home. After your current home sells and construction is completed on your new home, we will refinance your new home on a loan plan that works best for you.
1 year ARM*, with a term up to 30 years
Interest only for the first 12 months
Option to refinance
*ARM= Adjustable Rate Mortgage
How should I get started?
Gather the information needed to determine the amount you should borrow: the pre-qualification documents listed, here. Once you are pre-qualified, the process to select a builder can begin if it has not already.
How does the draw process work?
APPROVAL
To get started, we ask prospective builders to provide additional information prior to approval. You only need to provide this information once - we will keep a record of it so we can continue to do business with you in the future.
Required Documentation
Builder Profile/Builder Application
Certificate of Workers Compensation
Certificate of Insurance
Builders License
Self Build
Resume/Portfolio
Letter of explanation with details about what qualifications you posses to build your own home.
Three Easy Ways To Sign Up For A Construction Loan: