Builder's Information Center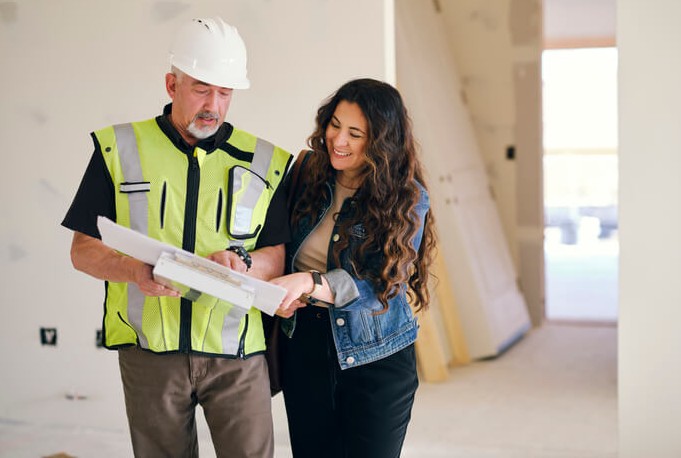 We take pride in making the home building process easy for all parties involved.
Please review the list of required documentation below.
APPROVAL
To get started, we ask prospective builders to provide additional information prior to approval. You only need to provide this information once - we will keep a record of it so we can continue to do business with you in the future.
Required Documentation
Builder Profile/Builder Application
Certificate of Workers Compensation
Certificate of Insurance
Builders License
Self Build
Resume/Portfolio
Letter of explanation with details about what qualifications you posses to build your own home.
THE DRAW PROCESS
Draw Request
Before a draw request can be completed, we ask builders to fill out a W-9 form. This form can be submitted via fax (513) 333 -3852, email at mortgageservicing@cinfed.com, or delivered to our Mortgage Department at 4801 Kennedy Avenue, Cincinnati OH 45209.
A request for a draw should be accompanied by the following:
Copy of the draw schedule, if one has not already been provided. Download a sample draw schedule, here.
Once we have the W-9, draw schedule, and contractor's affidavit (needed for each draw), we will send the following forms to be completed.

Draw disbursement authorization (To member)
Title update (To title company)
Appraisal update with percentage of completion (To appraiser)
Once we have the above 3 items completed, we can release funds as long as the percentage of completion is within a normal range. For example, the percentage of funds disbursed needs to match the percentage of completion. Typically, Cinfed allows vendors 5 business days to complete the above requests. Sometimes it can take longer than 5 days. We strive to meet the 5 day turn around time, and are persistent in communicating with vendors to get this completed quickly.