Get the Car You Want with a Flex Auto Loan!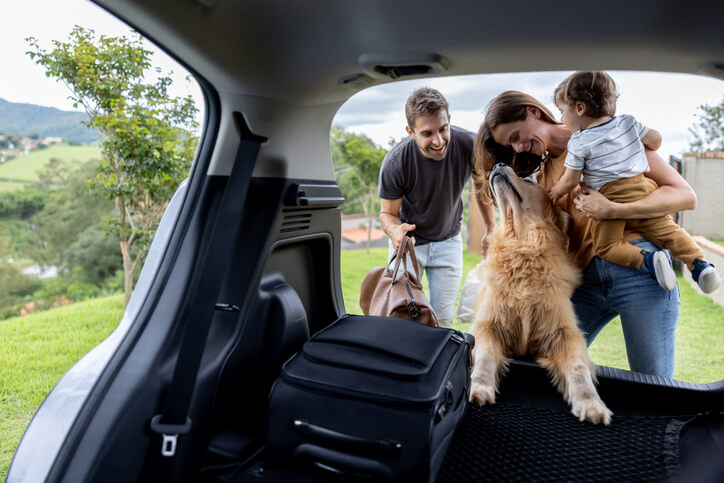 Have a car in mind but not sure you can afford it?
Cinfed's Flex Auto Loan helps you get the car you want with monthly payments that work for you!
How a Flex Auto Loan Works:
Unlike a conventional auto loan, the Flex Auto Loan works like a lease (except that you actually own the vehicle). Cinfed helps you determine the term length and monthly payments, then a remaining balance is established for the end of the term.
When the term ends, you can keep the car by paying or financing the remaining balance or you can simply turn the vehicle in.
Eligible Vehicles: New and used vehicles (up to five model years old); excludes motorcycles, commercial vehicles and RVs. Mileage restrictions apply.
Financing Terms: 24 to 72 months
Guaranteed Future Value: Determined by the term of the loan, using industry approved guidelines
Payments: The difference between what you pay for the vehicle and the residual value determines the principal portion of your payment
Lower payments than conventional financing.
This example is for illustrative purposes only and may not reflect current rates.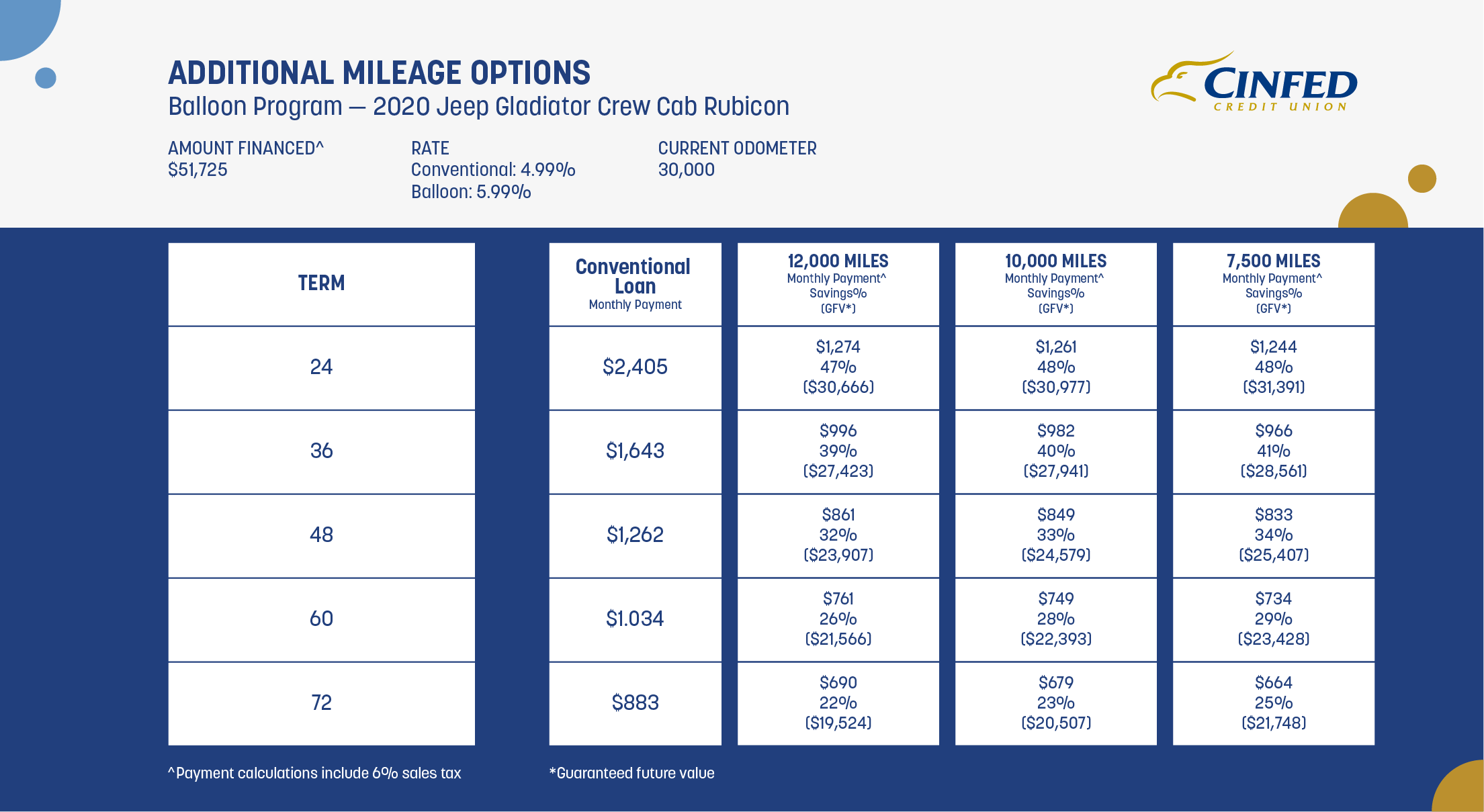 What advantages does the Flex Auto Loan have over typical lease agreements?
You own the vehicle, unlike a lease (where the leasing company holds the vehicle title)
No down payment or "Capitalization Cost" required
No security deposit required
No first and last payments required at the time of loan disbursement
Five annual mileage options ranging from 7,500 to 18,000 miles per year. Excess mileage cost is only $0.10 per mile, compared to $0.25 per mile for most lease agreements.
No hidden or "surprise" expenses if you elect to return the vehicle.
Determine your own private auto insurance coverage instead of mandatory minimum private collision and/or liability insurance coverage often required by leasing companies.