Internet Safety: Protect Your Kids Against
Online Fraud Attempts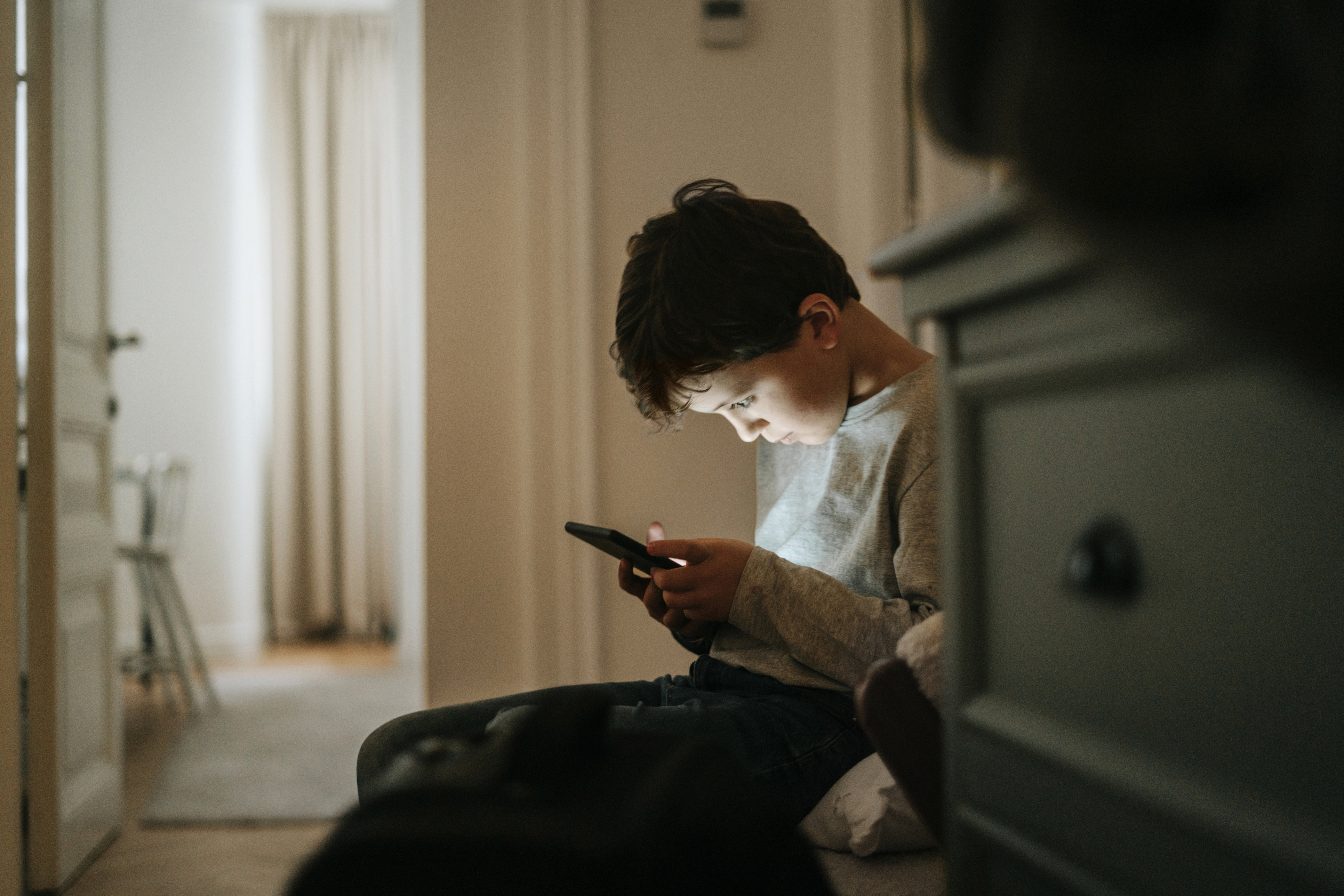 Online services like Digital Banking make our lives easier and save us time. Including news, entertainment, email, and social media, Americans spend six hours and 35 minutes per day online, according to recent reports. Because the Internet is so pervasive, adults should be aware of the potential for dangerous activity, particularly when it comes to children. Consider these tips to help keep kids in your care safe online.
Establish a set of rules:
Whether it's on social media, websites or gaming consoles, kids at any age can be vulnerable online. However, a set of rules can help protect them from scam attempts and harmful content. Younger kids may struggle to grasp the concept that anyone can see what is posted online so it's important to explain each rule and why it's important. If you have older kids, remind them about the dangers online as well as the consequences of bad choices. Here are a few rules to consider:
Use an alias instead of a real name online.
DO NOT share personal information without parental supervision.
NEVER share passwords online, even with trusted friends.
Detect scam attempts:
While kids may be interacting with known friends online, there's fake friends trying to join with bad intentions. If the child talks about a new friend you're unfamiliar with, there may be a scammer behind the account. Furthermore, that scammer may try to convince the child to download a new game or website that contains malware. It can be difficult for kids to determine right and wrong so take the necessary steps to let your child know they can come to you about anything. Consider these tips to help catch scammers in the act.
Have your child be online in a family setting for easy monitoring.
Review messages or games your child wants to engage in.
Teach your child which interactions are safe and those that may not be.
Regularly talk with your kids:
It's important to talk with kids about what's happening in their online world. Ask if there's any new games or websites they are on or new users they are interacting with Not only could that help them come to you about suspicious activity, it may also help them build courage to notify teachers at school or other adults if they are out of the house.
If you suspect a child in your care could be putting personal information at risk, review their accounts on your own and consider enabling parental controls, if possible. In the case fraudulent attempts are discovered, report it immediately to your financial institution or the appropriate officials.
Cinfed is dedicated to providing safe, secure transactions online and providing critical information to prevent fraud. For more information and helpful tips, visit our Fraud Prevention page.