Financial Abuse: Minimize The Risk Of Elderly Fraud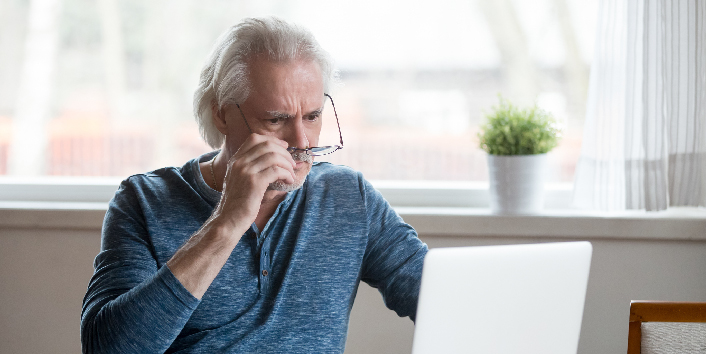 Unfortunately, elderly people are often the targets of scammers. Almost any older individual can be vulnerable to financial abuse: that is, someone taking advantage of their relationship to steal money, property, or belongings. If you have elderly parents, relatives, or people you care about, it's important to be aware of the issue to minimize their risk of financial hardship.
Here are some warning signs of potential fraud abuse:
Frequent, large, or unexplained withdrawals
Suspicious signatures and/or forgery on checks
New financial behaviors, such as sudden "loans" or "gifts"
Non-sufficient funds or unpaid bills
Confused or fearful behavior related to their financial matters
Be alert to the warning signs and continue to discuss the issue with the senior in your care.
Here are some additional tips.
Remind them to keep personal information private. Your social security number, account information and passwords are three of the most important factors in protecting your identity. Find a private but accessible place in your loved one's home to secure checkbooks, account statements and other sensitive information. Maintain a relationship with their banker and regularly check their accounts for any suspicious activity.
Pay close attention to sudden changes in their life. Consider keeping a close eye on a new relationship or friendship, especially if a strong bond forms quickly. Speak with them about their intentions and if any other changes have transpired. If that person is making decisions for them or suddenly has access to their financial accounts, you could be dealing with possible exploitation. Bring up the topic of exploitation even if the acting caretaker is a familiar face. If these conversations become troublesome, consider bringing in another family member or close friend to help control the situation.
If a senior you care about seems susceptible to financial abuse, take further proactive steps. Talk with them about establishing a durable power of attorney to ensure that their finances are managed properly if they are not able to do so themselves. If they are a Cinfed member, you can also work with them to complete a Trusted Contact form to protect their account (Cinfed Credit Union | Resources | Trusted Contact).