Fake Friends: Avoiding Social Media Scams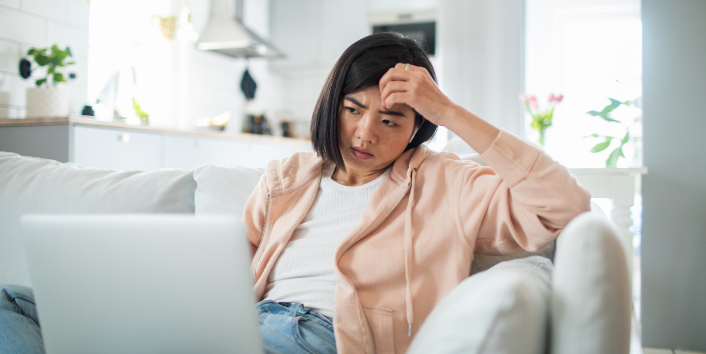 Have you ever received an unexpected message from a social media account with little to no followers? Whether it's about a simple "friendship" or asking for help, scammers are hiding behind most of these messages. They act as a real person, hack into existing accounts, and join groups you're a part of to make themselves look more trustworthy. However, there are ways to avoid these scammers.
Review your privacy settings.
Consider changing your profile settings to "private," giving you the ability to decline follow, friend or message requests from accounts that could be fraudulent. A private account also limits who can see and share your posts to prevent exposure to fake accounts. Here are a few more benefits:
Eliminates your posts from being viewed by accounts who don't follow you.
Creates a safer environment to enjoy.
Note: If your account is private, your likes and comments on other pages can still be seen. For example, if you were to comment on a post, that comment stays public for the account's friends and followers to see.
Do your research before making a purchase.
Social media platforms are different when it comes to shopping, but most allow users to sell. Before buying from an ad or post, consider reviewing the seller or company's profile. Have they sold other items? Do they have good reviews? If you're planning to buy from a company's ad, consider viewing the company's website on the internet for legitimacy and any scams or complaints.
When it comes to financial requests from a trusted friend, contact them by phone or email to confirm. If they do not recognize the message, their account may have been hacked. A message from a friend doesn't always mean it's trustworthy.
Beware of romance scams.
Thousands of people use social media platforms to meet someone. You may too, but instead of finding love, you may find a scammer trying to steal your identity. Scammers will start an online friendship with you in hopes of gaining your trust. And once trust is built, they could message you asking for help financially for their family or a plane ticket to come visit you. NEVER send money to a person you have never met.
Scammers want to steal your identity and get your money as quickly as possible. The internet allows them to contact you from anywhere at any time. A private account or speaking with a family member about a person messaging you could stop social media fraud before it's too late. If you suspect a fraudulent account, block the user immediately and report it to the appropriate representatives.