Between interest rates and inflation, saving money makes more sense than ever.
Cinfed makes it easier for you to EARN MORE and SAVE MORE… So take advantage of these great opportunities!
Feel Better About Your Finances
The more you know about your personal finances, the better you feel.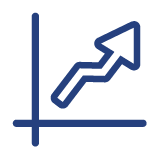 What Rising Interest Rates Mean To You
"The Fed" and interest rates have been in the news a lot lately — but what impact does that have on your wallet?
This article has a quick overview.

Your Credit Score Matters
Knowing your credit score means you'll be better informed when it's time for a loan. Learn more and get your credit report for FREE!

Tips For Saving In Real Life
Here are some simple tips for saving in your everyday life — from the real people of Cinfed!