Cinfed Mortgages
Document Checklists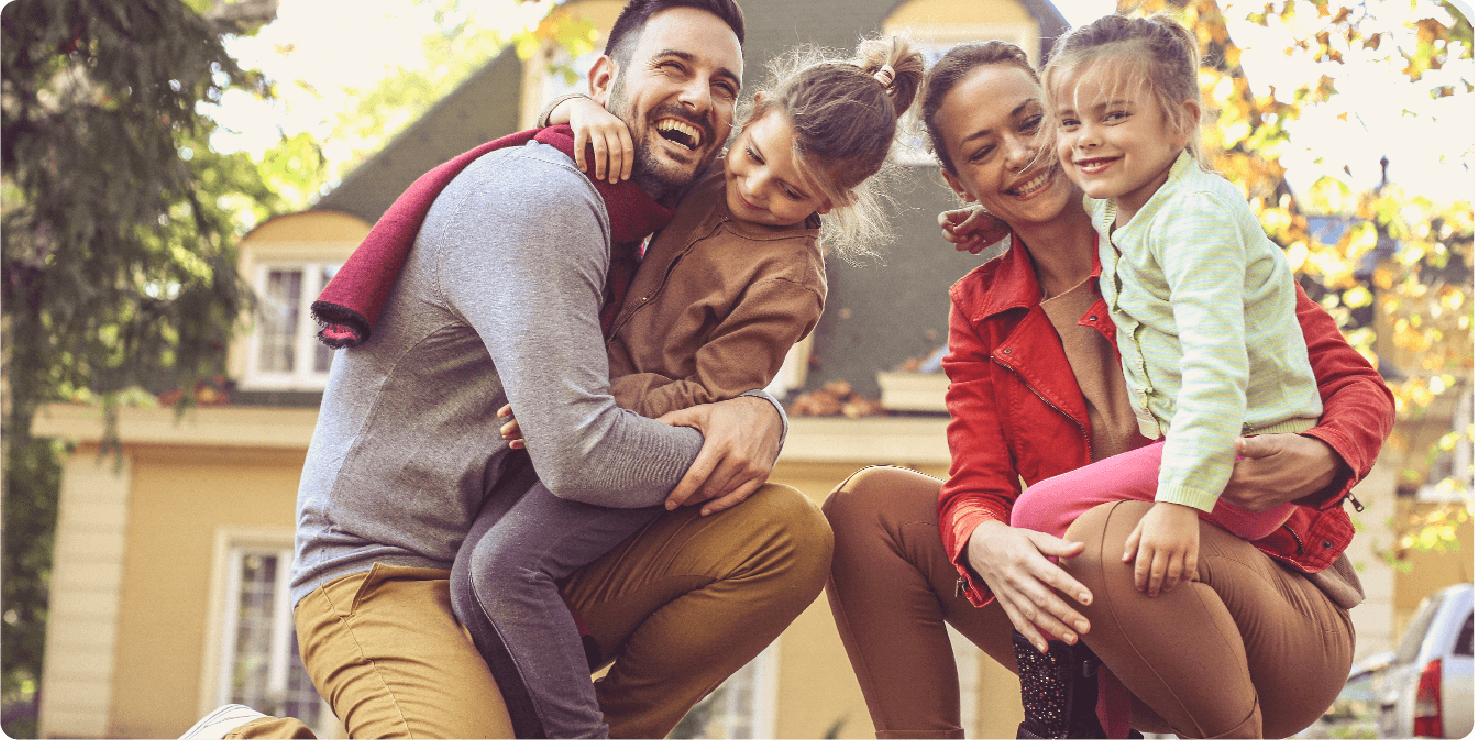 Thank you for applying with Cinfed Credit Union! We're excited to help you through the application process!
Choose one of the document checklists below to get started.
Ready to get started? Let's begin!
To proceed with your application, you must provide ALL documents from the list below that apply to you.
Here are a few things to keep in mind:
Do not alter the documents or mark out any information.
For each requested document, we will need ALL pages. We may request additional documents.
If providing paper documents, unstapled copies are best!
If you are not a current member, we will need a copy of your driver's license. (Prior to closing, a member service specialist will open a Cinfed account for you.)

Please send the documents via secured email to mortgageoriginating@cinfed.com, fax to 513-333-3852, mail to Cinfed Credit Union, Attn: Mortgage Originating, 4801 Kennedy Avenue, Cincinnati, OH 45209, or drop them off at a Cinfed branch. Questions about the documents requested? Feel free to call us at 513-333-6337 or email us at mortgageoriginating@cinfed.com.
Click the document checklist that applies to you:
Proof of Income
---
If earning W2 Income:
2020 AND 2021 W2s for all employments beginning 01/01/2020
Most recent 1 months worth of paystubs, consecutively
If self-employed:
2020 Federal Tax Return (personal and business if filed separately) 2021 Federal Tax Return (Personal and business if filed separately)
*If you have not filed for 2021, we will need your 2019 Federal Tax Return and a 2021 profit and loss statement
Year to date profit and loss statement for each business
K1s (if received) from 2020 and 2021
If retired:
2019 AND 2020 1099s for income received from pensions, annuities, investments, and/or social security
Current year awards letter (benefits letter) for social security
If you own additional real estate:
2020 and 2021 Federal Tax Returns Mortgage
Statement for ALL mortgage loans
Homeowner's insurance and tax bills for ALL properties owned
Schedule of Real Estate Owned

Proof of Assets
---
Most recent two monthly statements (ALL PAGES) for checking/savings
Most recent quarterly statement (ALL PAGES) for retirement savings
Most recent 2 monthly or quarterly statement (all pages) for other assets
*Please be sure to include proof of your funds for down payment!

If you own your current residence
---
Proof of current Homeowner's Insurance – Copy of Insurance Declarations Page
Most recent Mortgage Statement
Letter of explanation of intentions for this property
Proof of Income
---
If earning W2 Income:
2020 AND 2021 W2s for all employments beginning 01/01/2020
Most recent 1 months worth of paystubs, consecutively
If self-employed:
2020 Federal Tax Return (personal and business if filed separately) 2021 Federal Tax Return (Personal and business if filed separately)
*If you have not filed for 2021, we will need your 2019 Federal Tax Return and a 2021 profit and loss statement
Year to date profit and loss statement for each business
K1s (if received) from 2020 and 2021
If retired:
2020 AND 2021 1099s for income received from pensions, annuities, investments, and/or social security
Current year awards letter (benefits letter) for social security
If you own additional real estate:
2020 and 2021 Federal Tax Returns Mortgage
Statement for ALL mortgage loans
Schedule of Real Estate Owned

Proof of Assets
---
Most recent two monthly statements (ALL PAGES) for checking/savings
Most recent quarterly statement (ALL PAGES) for retirement savings
Most recent 2 monthly or quarterly statement (all pages) for other assets

For your current residence
---
Proof of current Homeowner's Insurance – Copy of Insurance Declarations Page
Most recent Mortgage Statement
Proof of Income
---
If earning W2 Income:
2020 AND 2021 W2s for all employments beginning 01/01/2020
Most recent 1 months worth of paystubs, consecutively
If self-employed:
2020 Federal Tax Return (personal and business if filed separately) 2021 Federal Tax Return (Personal and business if filed separately)
*If you have not filed for 2021, we will need your 2019 Federal Tax Return and a 2021 profit and loss statement
Year to date profit and loss statement for each business
K1s (if received) from 2020 and 2021
If retired:
2020 AND 2021 1099s for income received from pensions, annuities, investments, and/or social security
Current year awards letter (benefits letter) for social security
If you own additional real estate:
2020 and 2021 Federal Tax Returns Mortgage
Statement for ALL mortgage loans
Homeowner's insurance and tax bills for ALL properties owned
Schedule of Real Estate Owned

Proof of Assets
---
Most recent two monthly statements (ALL PAGES) for checking/savings
Most recent quarterly statement (ALL PAGES) for retirement savings
Most recent 2 monthly or quarterly statement (all pages) for other assets

For your current residence
---
Proof of current Homeowner's Insurance – Copy of Insurance Declarations Page
Most recent Mortgage Statement