Apply For College Scholarships.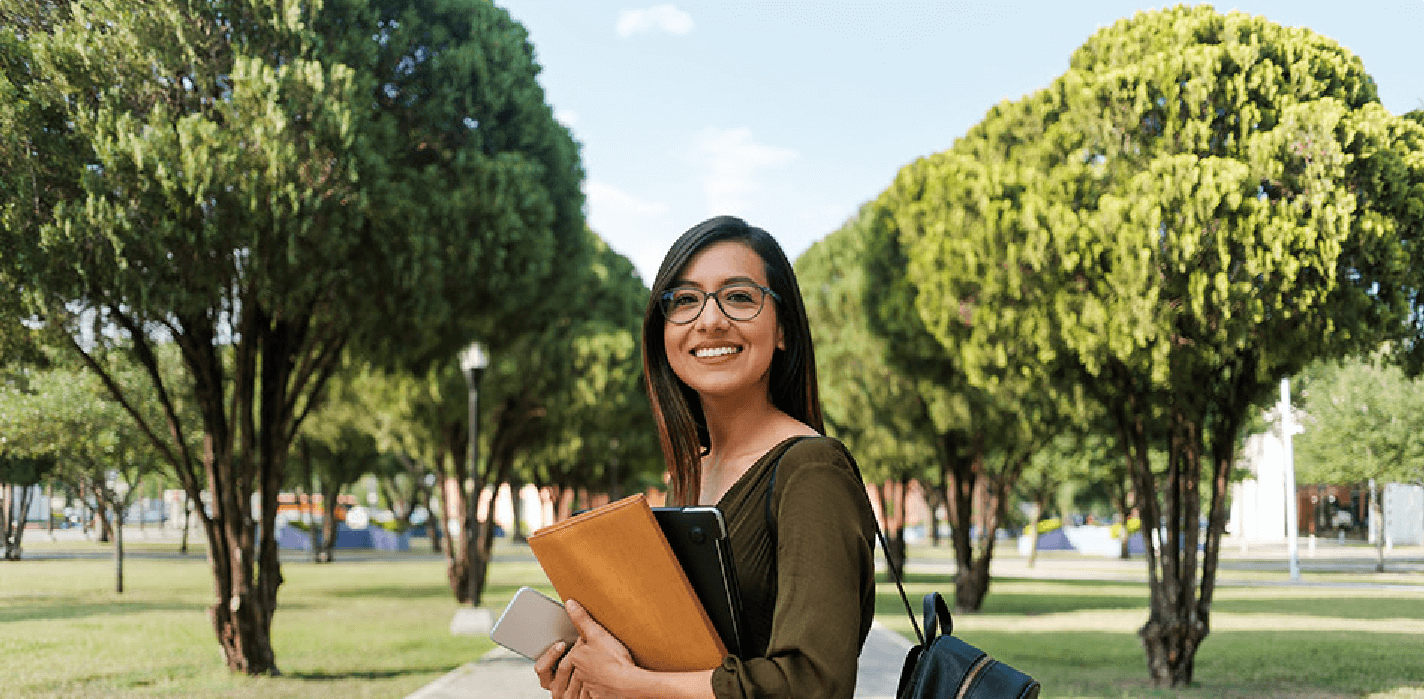 At Cinfed Credit Union, we believe a better education leads to a better way of life.
And providing scholarships to promising students is just one of the many ways…it all comes back to you.
Find out more about scholarships:
Louis M. Brown/Cinfed Credit Union Memorial Scholarship
Since 2000, Cinfed has awarded nearly $300,000 in scholarships to help local students cover the cost of their college education. Six $2,500 scholarships are awarded annually. The scholarships honor the late Louis M. Brown, who served on Cinfed's board of directors for 40 years, holding the position of president for 30 years.
Through his leadership and commitment to serving members' financial needs, Cinfed experienced long-term growth and stability. A graduate of Xavier University, Mr. Brown believed deeply in the power of education, so Cinfed established these scholarships in his memory.
Do you Qualify?
Louis M. Brown/Cinfed Credit Union Memorial Scholarships are awarded to students entering college as Freshmen or continuing as Sophomores, Juniors or Seniors. Students may apply one time, each year.
Applicant must be a primary member, in good standing, with Cinfed Credit Union. Not a member? Click here to join!
Applicant must have at least a 2.5 Grade Point Average. Pending winners will be notified via email and phone call immediately and will have 5 days (120 hours) from the time the email is sent to provide the following documentation (as well as a self-portrait):
a) An original or copy of the most recent high school or college transcript or report card that clearly displays cumulative GPA
b) Results of the ACT, PSAT and/or SAT for students entering college for the first time
c) A letter of acceptance from an accredited college or university for students entering college for the first time
All forms and information submitted are confidential, non-returnable and must be postmarked or submitted online by May 1, end of day
Incomplete applications will not be considered – be sure all requested information is supplied
Confirmed scholarship recipients will be notified by mail as well as announced at the Cinfed Annual Meeting in June
Alternates will be selected in case the awardees fail to attend college or provide proper documentation
Cinfed's Scholarship Schedule
January 1, 2022 – Online application opens
May 1, 2022 (end of day) – Application closes
Late May 2022 – All pending winners are notified via email and phone call. Verified winners will be mailed an official letter
June 2022 – Checks are processed and distributed to attending schools
Cincinnati Area Credit Union Outreach Alliance Scholarship
The Scholarship Committee of the Cincinnati Area Credit Union Outreach Alliance invites you to apply for a scholarship. There will be at least eight scholarships awarded at $1,000 each. To qualify, you must be at least a senior in a local high school and plan to enroll in post-high school studies, including vocational, professional and academic studies, which are not limited to colleges and universities.
Applicants may also be anyone who is obtaining an Associates or Bachelors Degree. You yourself must be a primary member of an Ohio Credit Union in one of the Cincinnati Chapter area counties to be eligible. (Cincinnati Chapter Counties are: Hamilton, Clermont, Brown, Adams, Butler, and Warren)
Deadline: Application now closed. Winners only will be notified by email by April 15, 2022.
Ohio Credit Union League Video Scholarship
The Ohio Credit Union Foundation is offering Ohio undergraduate credit union members the opportunity to apply for one of three scholarships ($5,000, $2,500 & $1,000) by creating an interactive 1 to 2½-minute video answering the following scholarship question: How Can Credit Unions Attract Younger Members?
Video entries can be edgy, funny, bold, simple, serious – or anything in between. Entries will be judged on the accuracy of information presented, effectiveness in addressing the scholarship question, and originality.
Deadline: Friday, April 29, 2022 11:59:59 pm EDT.