Love Your Career And Make A Difference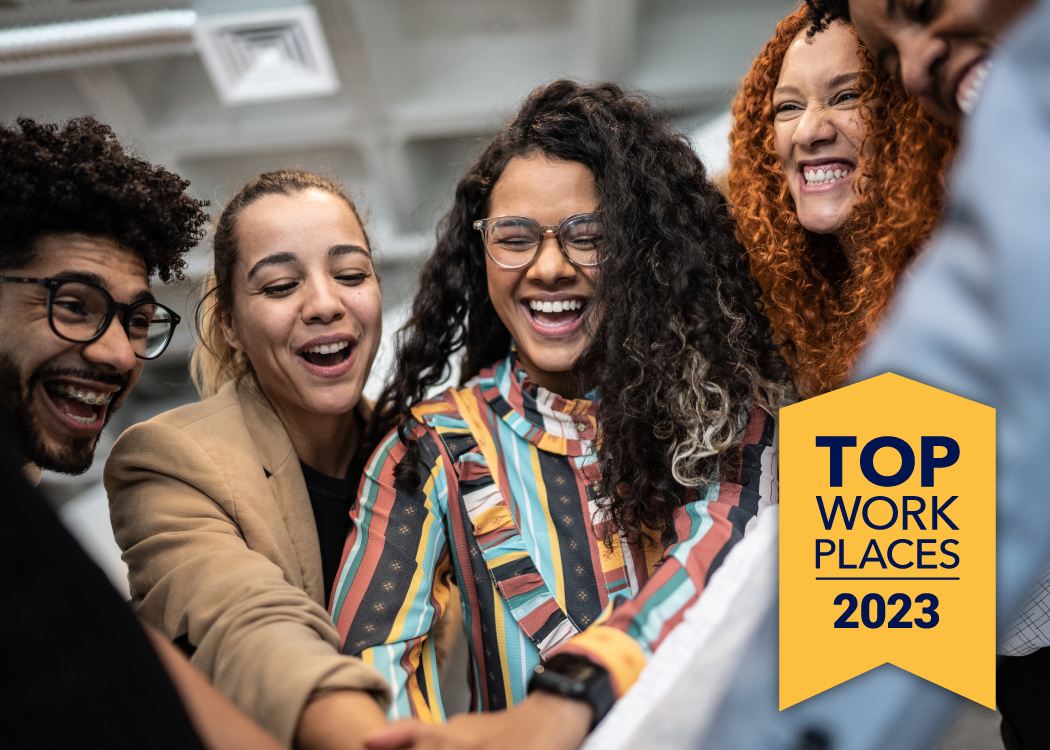 At the end of the day, you want to feel like you've made a difference. When you work at Cinfed Credit Union, you get that opportunity every day. We are dedicated to helping people make the most of their money while providing a family-friendly work environment.
Cinfed has been named a Top Workplace for 8 consecutive years, so you can be assured it's a place where employees are valued and given the chance to grow.
Cinfed is an equal opportunity employer, owned and operated by our members…for our members. We are a full service, member focused, not-for-profit financial institution.
VIEW OUR CURRENT JOB OPENINGS

Working At Cinfed
What's it like working at Cinfed on a day-to-day basis? Employees were asked for their opinions on our workplace culture. See this video for their responses.
The benefits of joining the Cinfed family.
Along with competitive compensation, we're here to support you with an exceptional benefits package that includes:
Health Insurance
Voluntary Life, Vision, and Dental Insurance
Short & Long Term Disability Insurance
Tuition Reimbursement Program
Discounted Employee Loan Rates
Paid Time Off
11 Paid Holidays Per Year
Gym Membership Reimbursement

Career Growth & Opportunities For You
As an organization, we are driven to help people reach their goals. Through training, mentorship, and advancement, every employee has a career path. In fact, more than 40% of employees received a promotion in 2022. Cinfed is a place where you'll have the resources to grow and the opportunity to succeed.
Working In The Community
As a community-chartered credit union, our local roots run deep. For nearly 90 years, we've worked with local charities, schools, and civic groups across the Tristate. We support employees who are already active in their communities and look to create new opportunities for collaboration and contributions that benefit our neighborhoods and our region.
A Culture That Leads To Success
Our members are at the heart of everything we do and as an employee, you're a member too! We believe it's important to work with a team who feels like family and Cinfed is full of people who truly care for one another. We strive to create an environment where everyone feels welcome and respected, while being guided by our Core Values and Cinfed Fundamentals. We take the time to celebrate big accomplishments as well as daily victories, which may be as simple as someone doing something extra to make your day easier. Employees often talk about "the Cinfed family" — and they mean it.